2016 Donation Ceremony was held
2017/02/20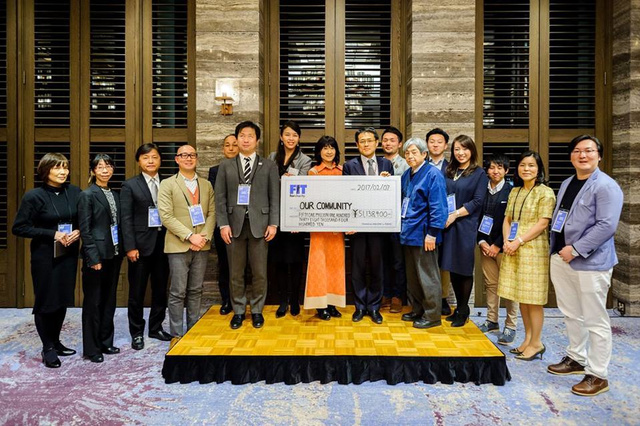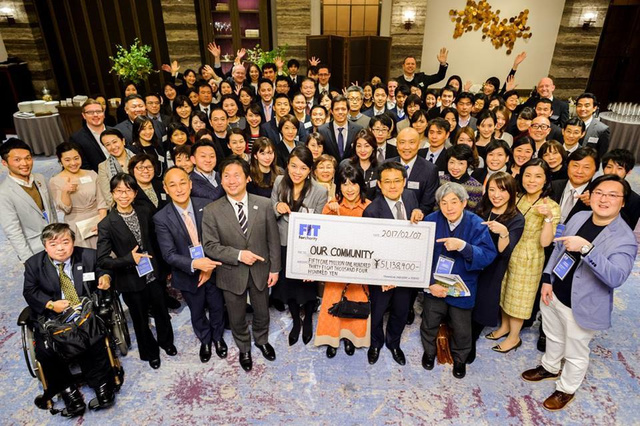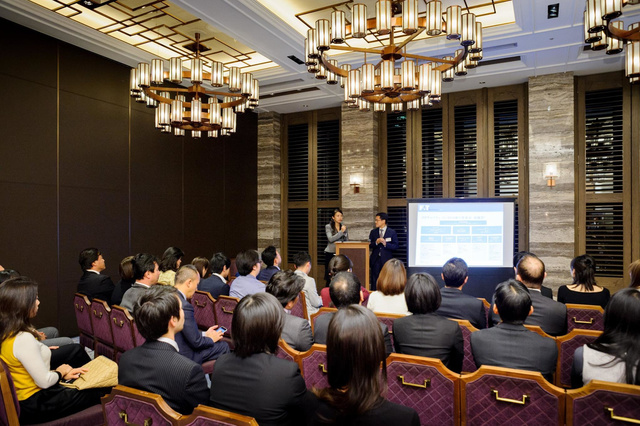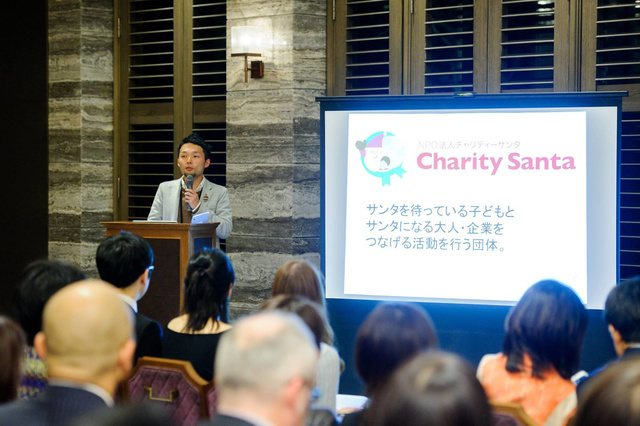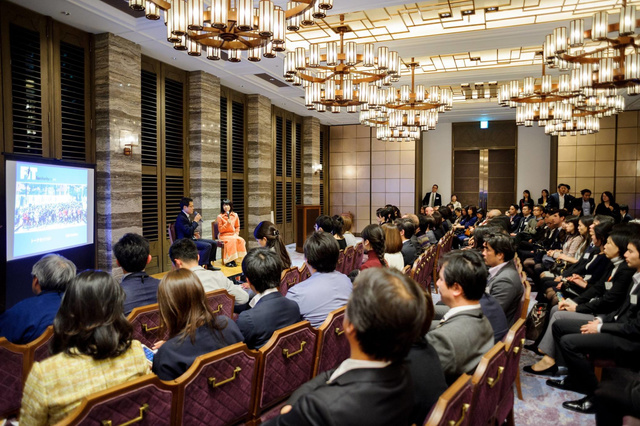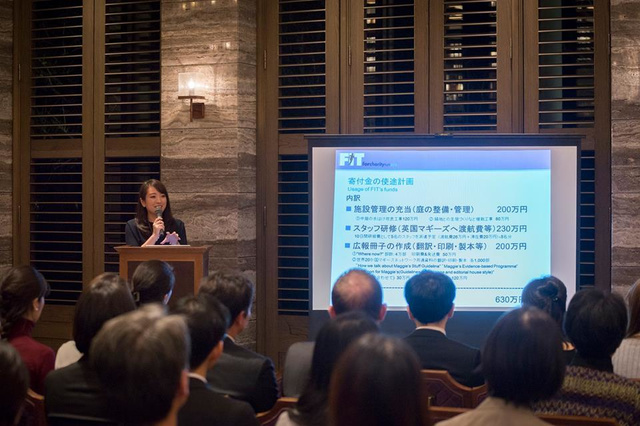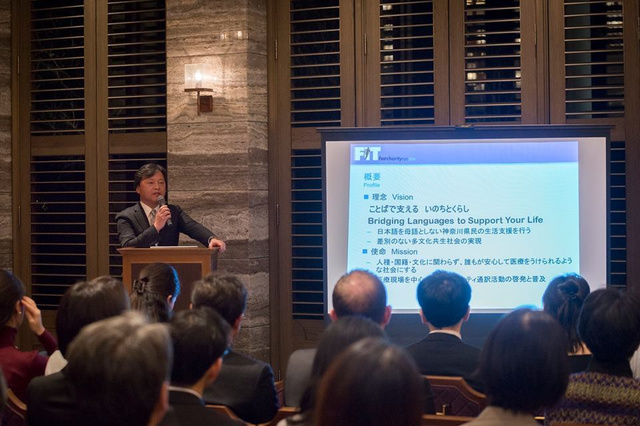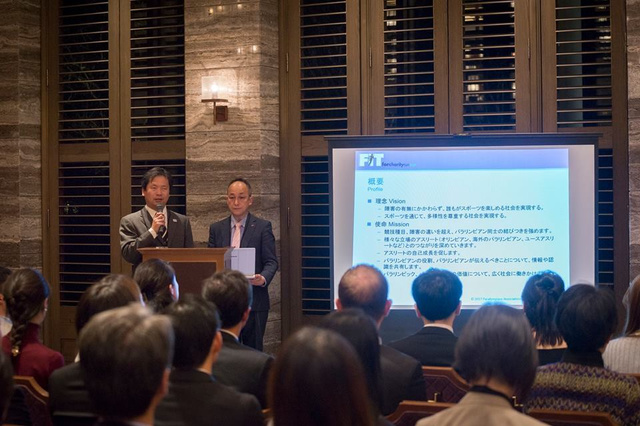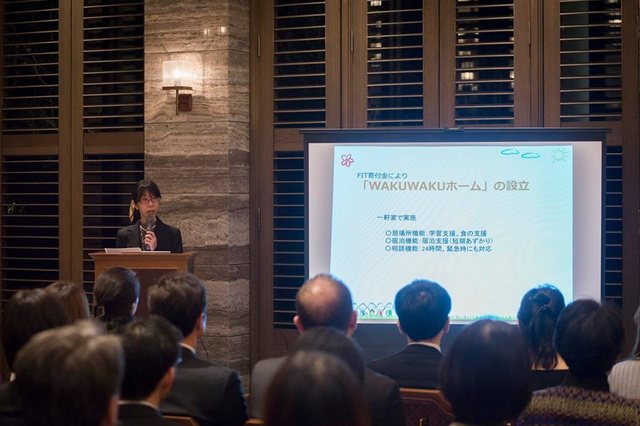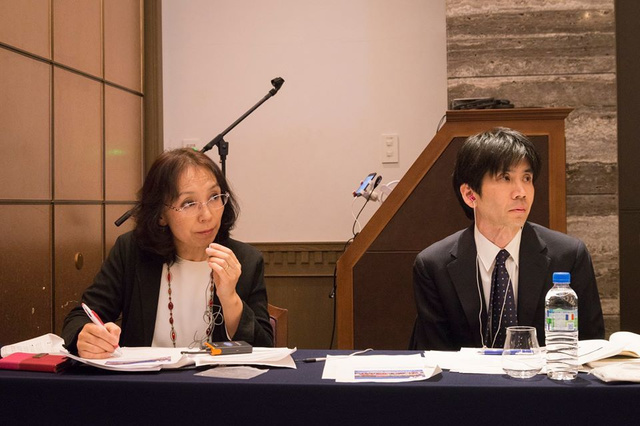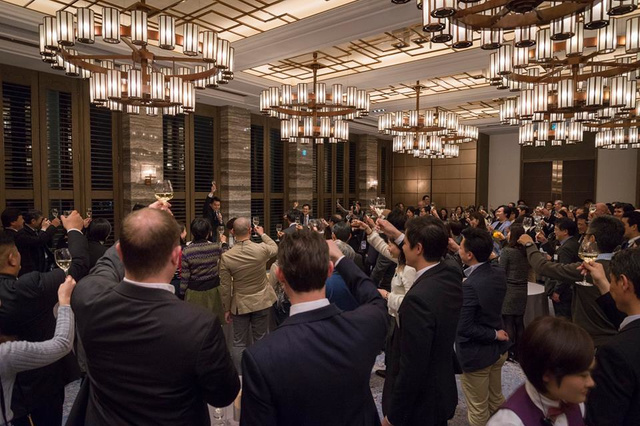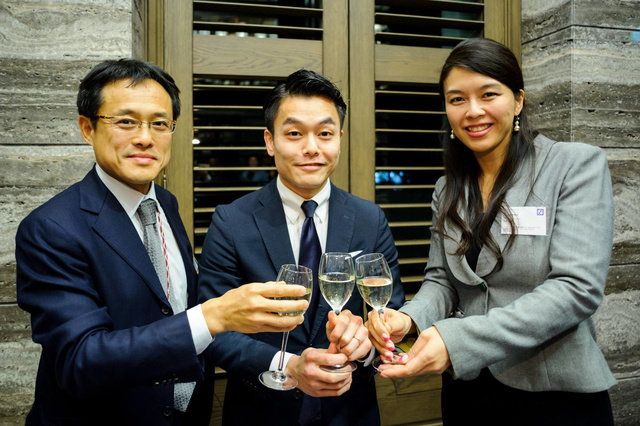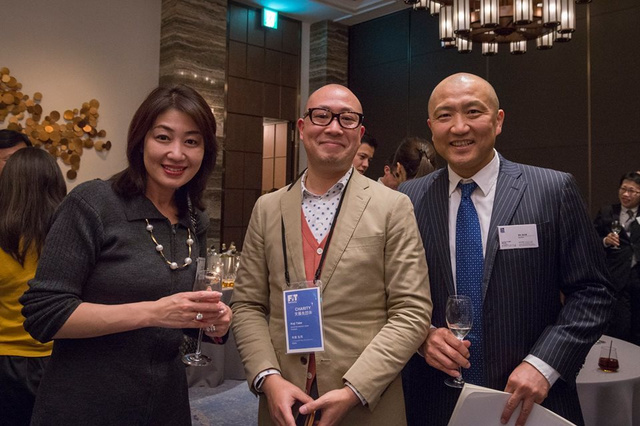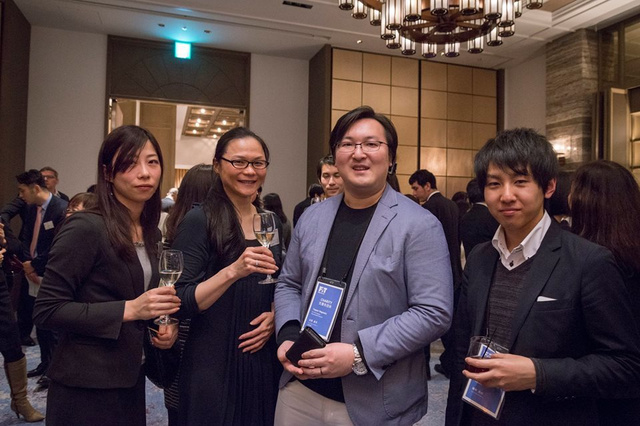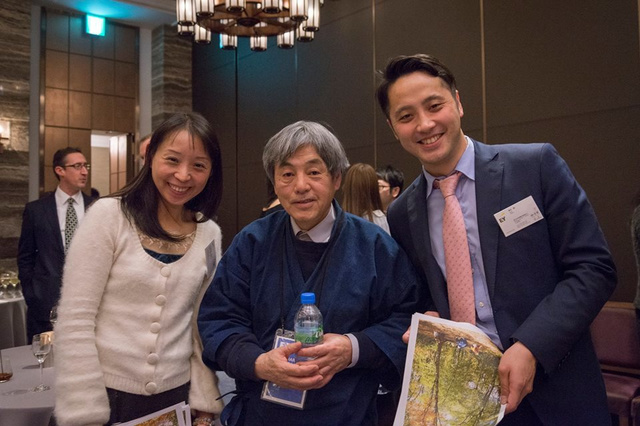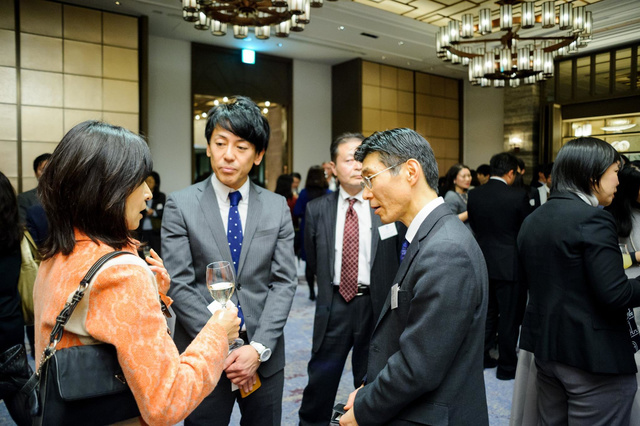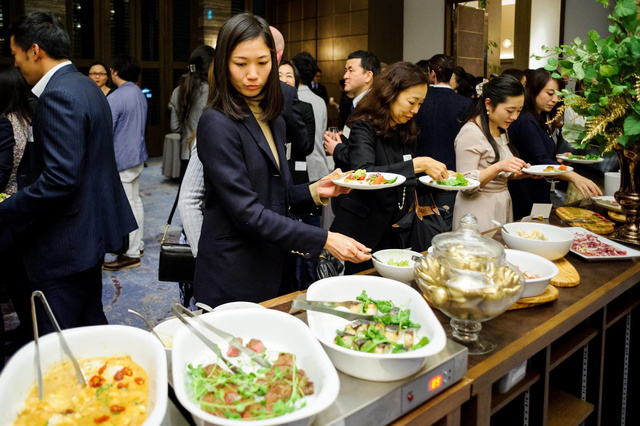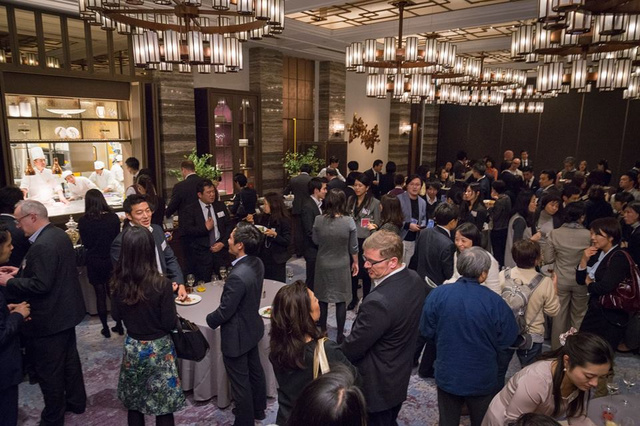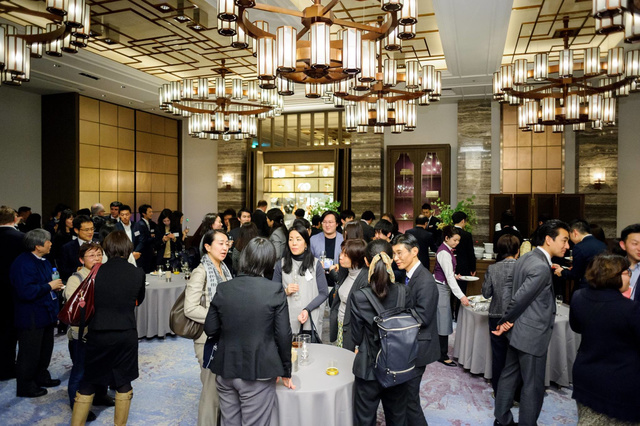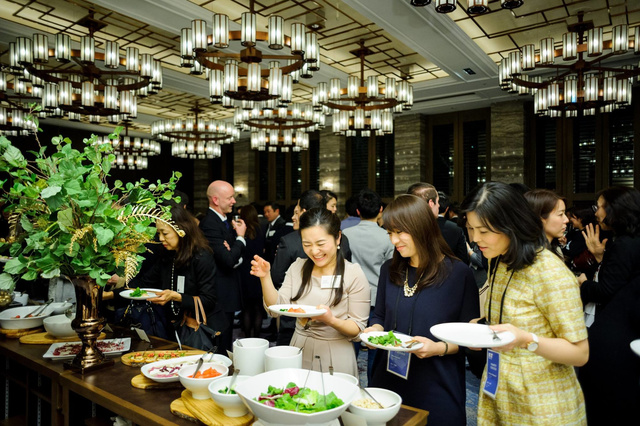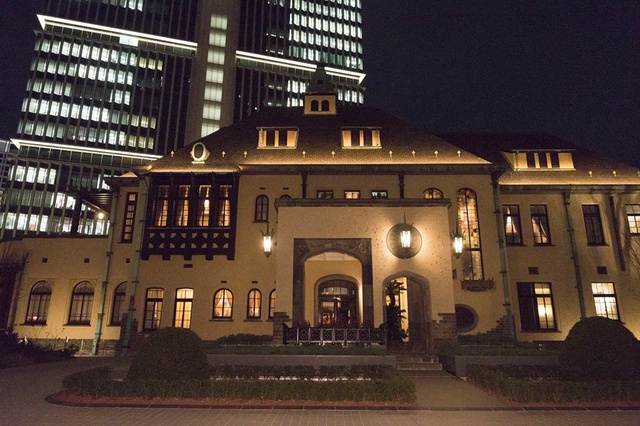 The Donation Ceremony for FIT For Charity Run 2016 was held at Akasaka Prince Classic House on the 7th February 2017. This marks the final event to close out FIT For Charity Run 2016, which was held on 11th December 2016 around the Meiji-jingu Gaien Course and the Meiji Memorial Picture Gallery.

2016 marked the 12th FIT For Charity Run with over 5,300 participants joining the event from 90 organisations. Through the financial support from Sponsor and Supporter firms, participation fees and goods and services provided by our Donors, over 59,000,000yen was raised. After deducting expenses, a total of 51,138,400 yen will be shared amongst the eight beneficiary organisations.

At the donation ceremony, the FIT 2016 Organising Committee Co-Chairpersons provided an update on the 2016 event, followed by presentations from representatives from each of the 2016 beneficiary organisations on their planned usage of the funds. Through the presentations, the attendees were able to further understand the issues facing each organisation, their needs and what impact the FIT donation will have for their organisation.

We also had Mari Tanigawa attend the evening, a marathon runner actively involved in "Social Activities through Running", talking with one of our Co-Chairs, Raymond Wong. The audience thoroughly enjoyed her talk on marathon and charity work, which were very much in line with the FIT philosophy.

Finally, everyone gathered to make a toast to the successful closing of FIT For Charity Run 2016.

FIT For Charity brings the financial industry together in activities to give back to our community. These activities build stronger relationships between the participating firms. Whilst raising funds is one of the key outcomes of the event, it also provide an opportunity for the beneficiary organisations to directly interact with the benefactors, resulting in positive outcome for both parties.

The donation ceremony marks the end of the annual plan of events and operations, however key member of the current organising team will focus on ways to improve future events. Through increased quality and transparency, we will continue to improve the event for beneficiaries, sponsors, supporters, runners and volunteers.

Information regarding the 2017 event will be posted on this website once it has been confirmed by the organising committee.

We appreciate the kind support of Akasaka Prince Classic House in providing the venue, food and beverage for the Donation Ceremony. We also express gratitude to LIFE14 for providing photography services, and Diplomatt Inc for interpretation at the ceremony.