2018 Charity Interview Series - Part 8 - NPO
Bilingual Bicultural Education Center for Deaf Children
2020/03/31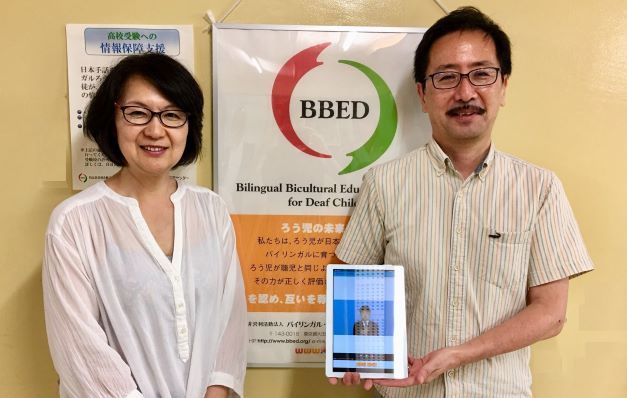 Mr. and Mrs. Tamada demonstrating a prototype

The Bilingual Bicultural Education Center for Deaf Children, a non-profit organisation selected as a recipient in 2018, supports deaf children (deaf or hard-to-hear children) to receive education in 2 languages: Japanese Sign Language and written Japanese (reading and writing). Furthermore, it is an organisation that promotes the creation of a society in which deaf children can demonstrate their abilities to the fullest in the same way as children who can hear. We spoke with Masami Tamada, the president of the organisation.

For the full English article please click here.
For the full Japanese article please click here.