2020 Charity Welcome Reception was held online on December 9th
2020/12/10
On 9 December 2020, FIT For Charity hosted a welcome reception online for the six non-profit organisations selected as the beneficiaries of the 2020 event which is being held throughout the month of December due to the Covid-19 pandemic. We had 34 attendants participate online for this reception.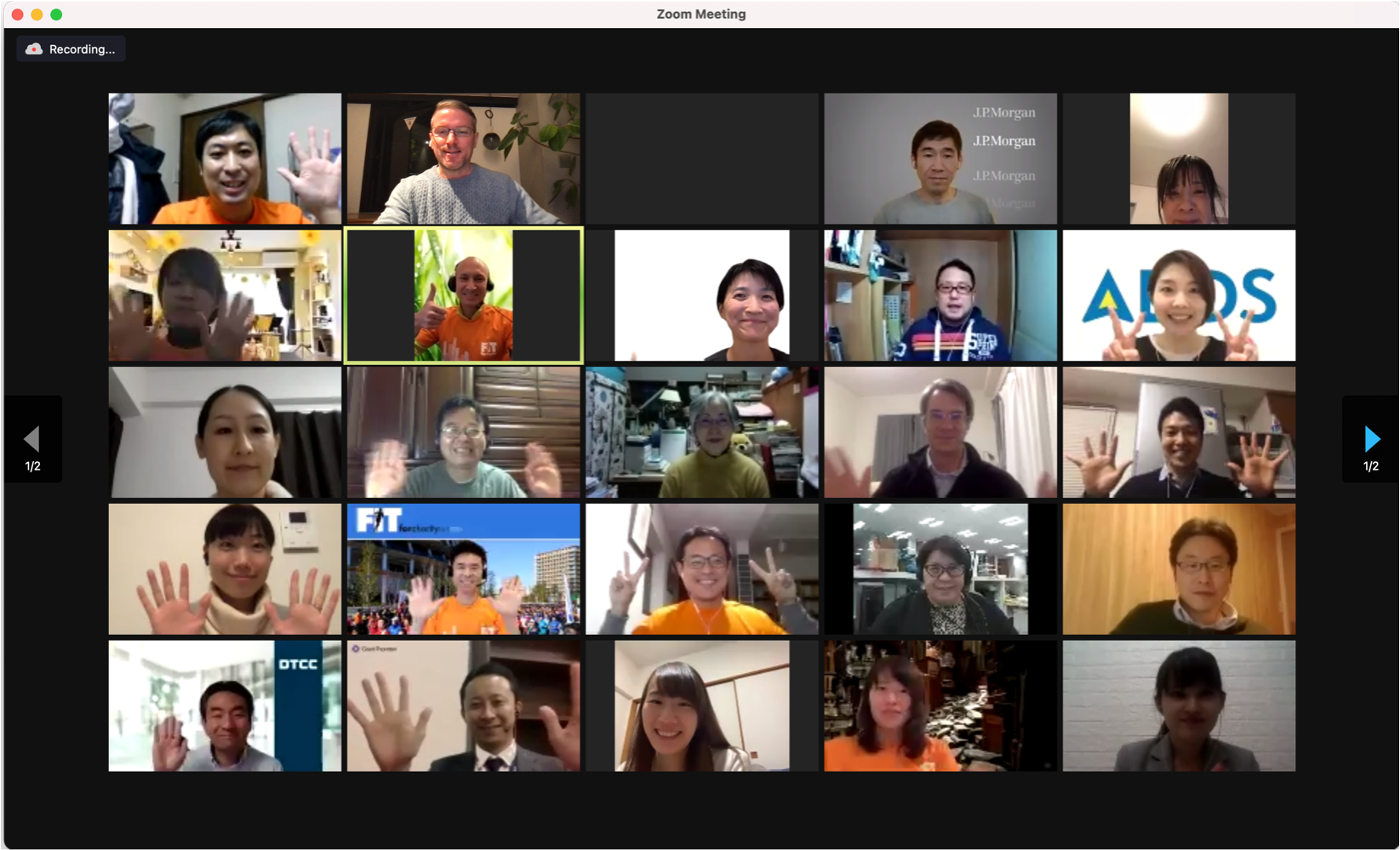 The presentations from our beneficiaries were touching and provided a good opportunity to reflect on the purpose of FIT For Charity Run. After the presentations, participants moved into smaller online breakout rooms, which provided an opportunity for the sponsors to actively engage with the representatives from our charities. Although we were unable to meet in person this year, we believe attendees were able to understand more about our charities and the value of supporting them through FIT.

More information on our FIT For Charity 2020 beneficiaries is available here.