Charity Interview Series – Part 3 – NPO Charity Santa
2017/11/06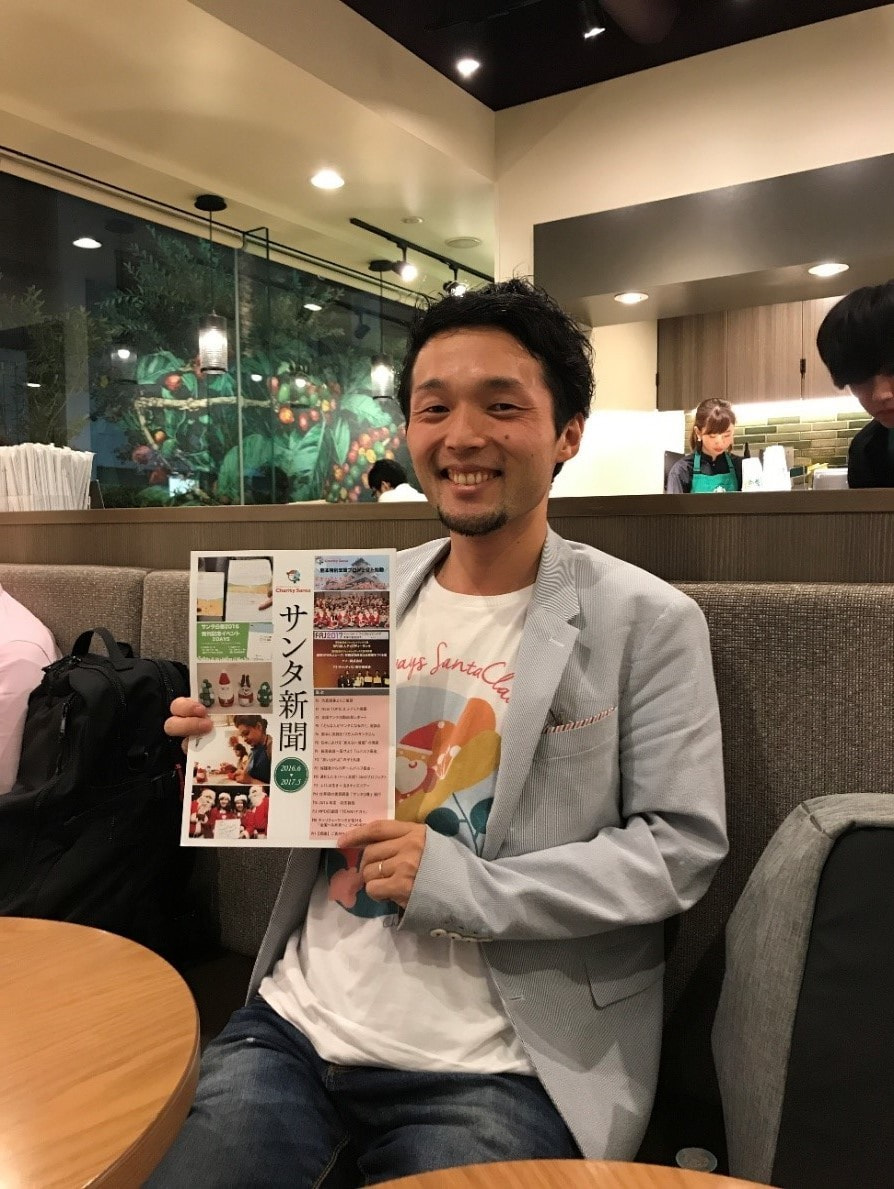 NPO Charity Santa, one of the organizations selected by FIT For Charity in 2016, has two key areas of focus; "Santa activities" taking place during Christmas season, and "Charity activities" that are made possible with donations received during Christmas season. Since 2008, more than 10,000 volunteers have participated by dressing up as Santa to reach out to more than 20,000 children with a common goal of delivering presents and unique memories. NPO Charity Santa overcame various obstacles in its path to growth, and became a registered Non-Profit Organization in 2014. In 2016, 1,686 volunteer Santas visited 4,505 children on Christmas Day.

One year on from FIT 2016, our volunteer staff asked Representative Director, Mr. Natsuki Kiyosuke, to share with us the stories of his struggles and drive that shaped NPO Charity Santa and what his goals are going forward.

For the full English article please click here.

For the full Japanese article please click here.