FIT 2020 Donation Ceremony was held
2021/03/26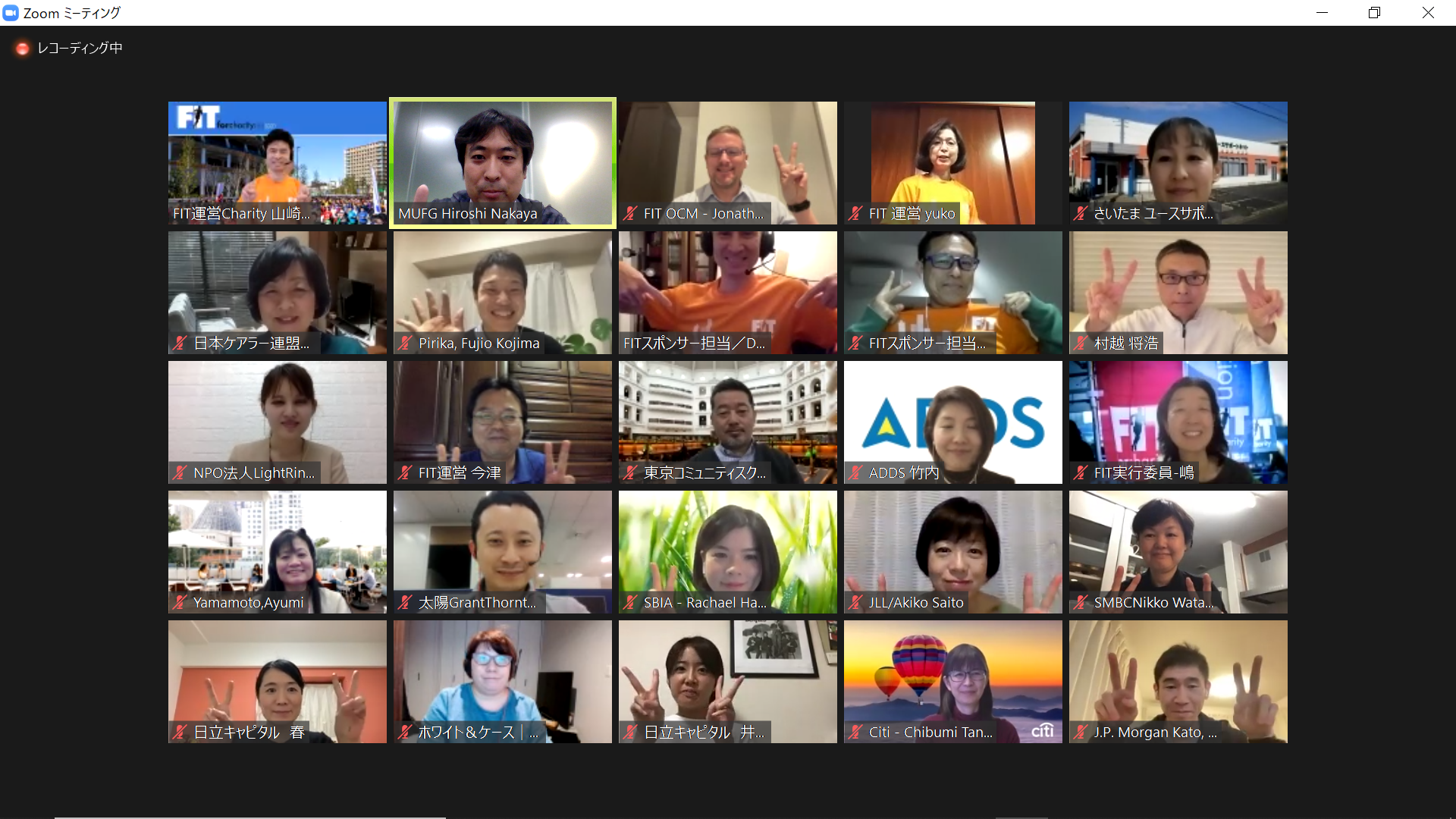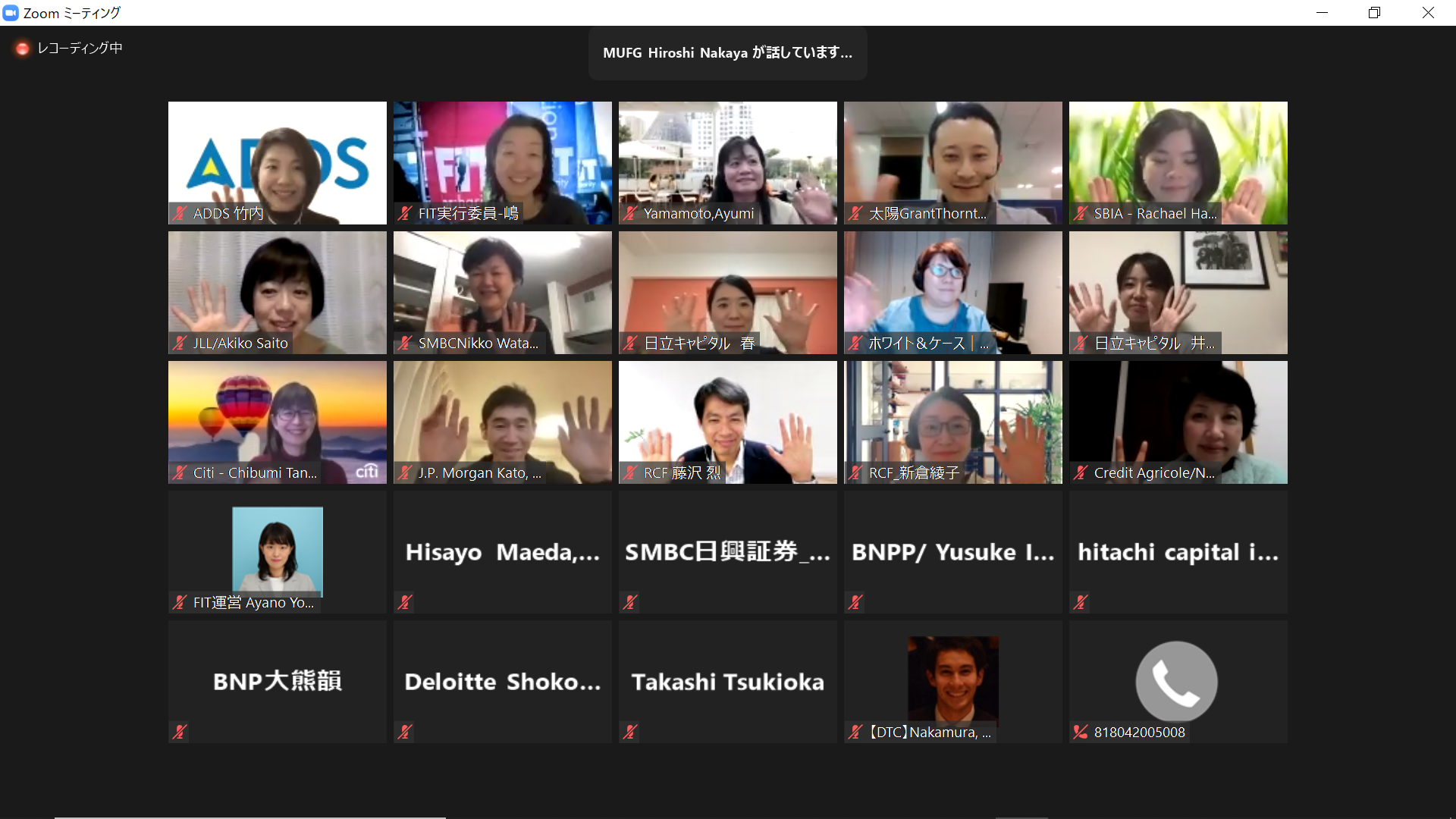 The FIT For Charity Run 2020 Donation Ceremony was held on March 16th, 2021, marking the final event for the 2020 event. Sponsors, Donors, representatives of beneficiary charity organisations, and FIT For Charity organising committee members attended the online event.

FIT For Charity Run 2020 was held over one month in December 2020 with 2,556 participants from 75financial services and related foreign and domestic firms. We raised JPY 36,500,783 through financial support from our Sponsor firms, participation fees, and goods and services provided by our Donors. After deducting event expenses and foreign exchange fees, JPY 31,596,000 will be donated equally to our six beneficiary charity organisations.

The FIT For Charity Run 2020 Donation Ceremony opened with welcome remarks from the Organising Committee Co-Chairs who shared highlights of the event, followed by presentations from the 2020 event beneficiaries on how they plan to use the donated funds. Through the beneficiary'spresentations, the attendees gained a deeper understanding of the issues that are present in our society and the charities' efforts in addressing these issues.

Each representative also emphasized their commitment to make best use of the funds as well as the positive impact our donations are expected to make.

FIT For Charity Run brings the financial industry together to give back to the community and to build stronger relationships between the participating firms. While raising donation funds is one of the main objectives of the event, it also aims to facilitate positive outcomes for the beneficiary charity organisations and the benefactors by providing opportunities for both parties to interact with each other.

Although the donation ceremony marks the completion of the annual FIT For Charity Run event operations, we are actively looking for new volunteers to join our organizing committee and work together with us to continue FIT For Charity Run.

Preparations for FIT For Charity Run 2021 will likely kick off in an uncertain environment where we continue to deal with the corona virus. We will continue to strive for an event format which maintains participant safety and drives engagement to deliver the best outcomes for our beneficiaries, sponsors, supporters, donors, runners and volunteers.

Information regarding the 2021 FIT For Charity Run will be posted on this website once confirmed.

We look forward to your continued support of FIT For Charity Run.